Housekeeping: I am a #FandemicPartner. My participation in promoting the Fandemic Tour may lead to me receiving admission for free to the event. I was also a Fandemic Partner last year and my promotional efforts granted me free entry to the event. Now with that said, my opinions are still my own. Do with that information what you will, but do read on. Thank you.
Listen Linda — if you are a fan of comics, sketch artists, cosplay and you generally love a good "fan friendly" comic con — then surely you will meet me for the #FandemicTour 2019 on October 18, 19, and 20. Before I get into my "why this is so awesome you should come" opus, make sure you toddle on over to bit.ly/FandemicHOU and get your tickets. Additionally, in case you missed it — they have these fabulous payment plans available so you can totally "ball out" on autographs and photo ops.
Two words: Winter Soldier.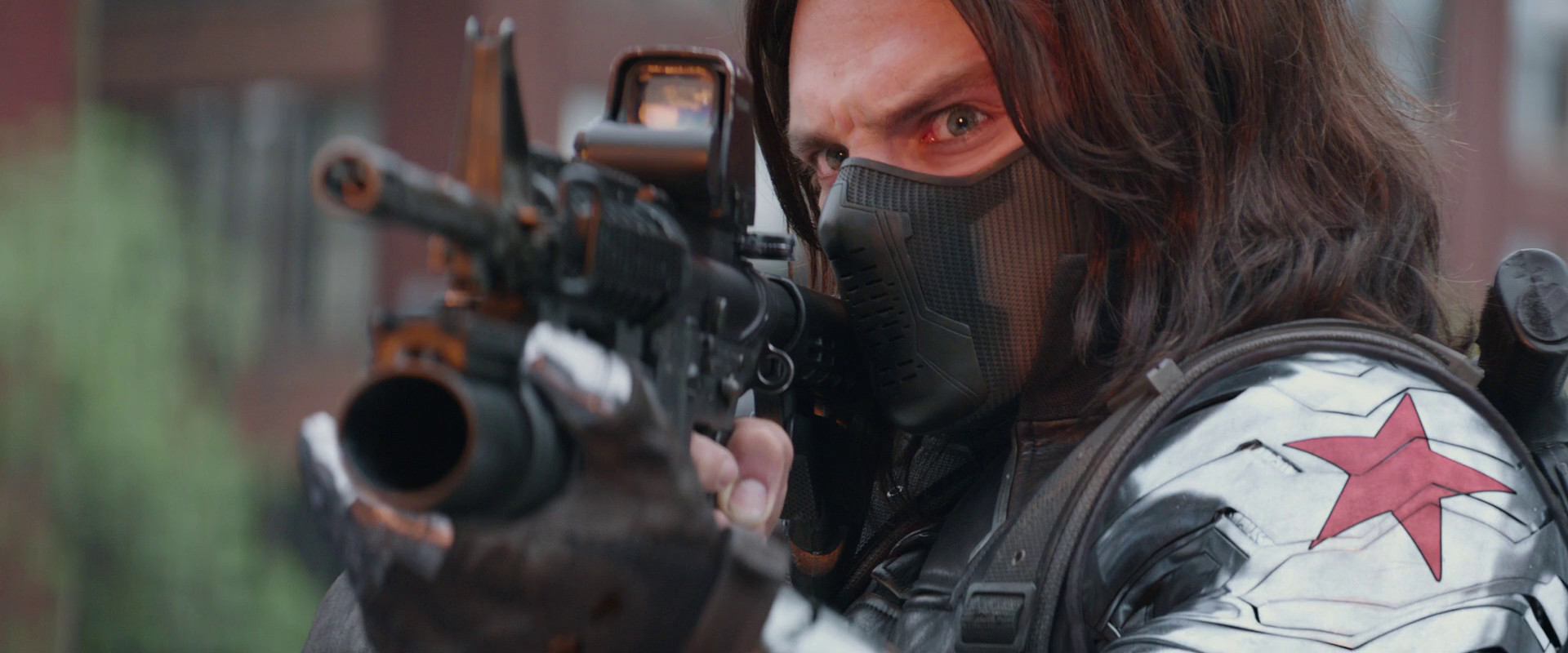 Now, you want to know why you should really get on over to Fandemic this year (and yes I'm biased….) one of my favorite characters from the #UmbrellaAcademy will be in the place to be Saturday and Sunday!!!! Whaaaaaaaaaaaaaaat!!!
Emmy Raver-Lampman will be in the place to be on Saturday and Sunday. She will be accompanied by fellow cast member Tom Hopper.
Now most of you know I'm a huge Harry Potter fan. So of course I lost it completely when I found out the THE PHELPS TWINS were going to also be at Fandemic 2019.
At that point I knew, I was all in. I thought to myself (and this was without looking at the lineup) that it couldn't get any better. Right? I mean…
… and then Fandemic did this!!!
Well! Just take all my money now. Have at it! I couldn't catch my breath. A bit of WWE excitement to add to the mix. Superb! Absolutely brilliant.
Finally I said to myself, okay we know Winter Solider, Umbrella Academy, Weasley Brothers, WWE … you couldn't possibly … oh wait… and then I see Sean Astin from Lord of the Rings & Stranger Things added to the Celebrity Guest List.
That's it! I have reached fever pitch. All of my favorite characters are going to be gathered in one place. How could I miss this? Well I won't and neither will you. Here's the link again ( like a bad infomercial…) bit.ly/FandemicHOU — go buy your tickets and then accidentally-on-purpose bump into me preferably with a beer in your hand for me because you adore my witty commentary.
If you want to view the Celebrity Guest list go here: https://www.fandemictour.com/houston-celebrity-guests
If you want to see some cool shots from last year's Fandemic Tour, I have pics for you!
You can read my blog about #FandemicTour2018 here: https://efabuloushb.wordpress.com/2018/09/24/fandemictourhouston2018/
I hope to see you there! Look for the Glamazon with a Pink Mohawk & blond side fro!