Disclaimer: This year I participated as a promotional partner for the Houston Cinema Arts Festival. By promoting the festival, I was given tickets to two films. For the "Owned, a Tale of Two Americas" film, I invited my amazing friend and professor of sociology to attend the screening with me. It made for some interesting banter.  I decided to interview my amazing friend to get her perspective on the film. Do enjoy. About the film: Owned, A Tale of Two Americas (2018) / 1hr 23 mins / Documentary / USA / Director:  Giorgio Angelini
Below I am sharing an e-mail interview I conducted with my friend to get a different perspective on the film. I do hope you enjoy the interview. 
**********
Dear Jen,

Thank you so much for accompanying me to the screening of "Owned, a Tale of Two Americas" which was hosted by the Houston Cinema Arts Festival. … Please let me thank you so much for being open to sharing your thoughts, I appreciate your incredible insight into the areas of demography, race and family.

Please tell me how you would like to be listed on the published interview post:

Hi Erica – Thanks for asking. Please list me as Jenifer Bratter, Professor of Sociology at Rice University.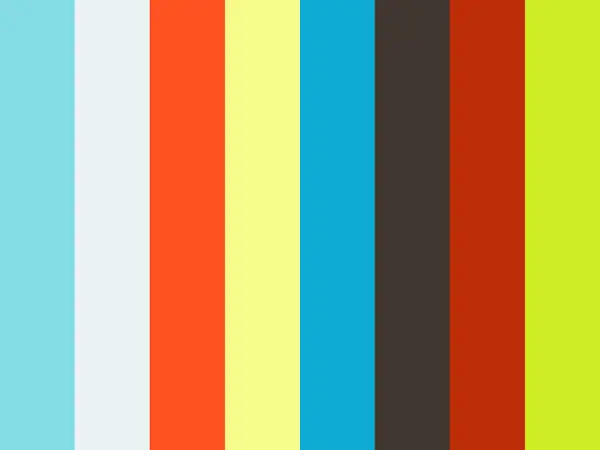 If you can summarize your overall thoughts of the film, please give me such a summary and tell the audience what perspective was most dominant when you watched the film?

The film detailed an important and overlooked question for American audience – what is the meaning of home-ownership?  We've seen the housing crisis of the recession, but we experienced it as a group who believed that owning a home is a defining feature of what is means to be middle class.  The film takes the audience through the history of that notion, from post-war housing boom to the recession – but gives us the one piece we forgot (if we ever knew) access to housing and home-ownership was historically regulated by race not class in a way that not only affected the homeowner, but also the neighborhood.  With this beginning, we end up with drastically different neighborhoods – some dominated by lovely homes (the "mcMansions") and others crowded with abandoned homes.
Were you watching it as a sociologist, a parent who is thinking about your child's future in the home market, a former New Yorker – as there are many layers to you as an American of color – what layer of your humanity was most dominant when you watched the film?

Great question – I think I was watching with all of these in mind.  As a sociologist, I can't help but see the ways that all of these issues have an impact across generations.  It's impossible to look at any place we would call a "slum" or impoverished and not see the roots in efforts that diverted capital from these neighborhoods to other places as well as the laws that were put in place especially for the purpose of expanding housing opportunities, but were left unenforced.   But as a parent (and a human) I felt for all the footage shown of parents trying to wrestle being literally placed in these neighborhoods – or having to sit and watch high rise apartments be destroyed because they were deemed uninhabitable, meanwhile the former residents are left with no choices. The parent in me knows how critical it is to have a community in order to have any stability for your children.  Watching it being demolished after its left without investment or care can only cause unimaginable pain.

As a woman of color, it just hurts the heart.  I honestly can't pull these perspectives apart.
The film explores the post-war institutionalized housing discrimination in the United States. Do you believe that it laid all of the nuances of Black American exclusion from the American middle class via home ownership?

This is a complex history and it did an admirable job covering the many of the major points.  There are many more nuances that were not explored, such as the development of the public housing project.  The film did a nice job of exploring a component of this, but what often gets missed is how this became populated in part because African Americans had such a hard time findings places to live.  This is addressed somewhat, but there is more to it.

The other nuance that was hinted at but not explored were efforts toward integrated housing – some were successful and resulted in mixed-race housing.  My parents, for example, were a couple who were able to find housing in an apartment that placed integration at the center of its strategy to find residents.  These efforts were few and some were thwarted by efforts.

I would have also liked the film to explore how the housing crisis from the recession really did hit African Americans and Latinos hardest, not just because of people losing their homes and how that would impact wealth, but also because predatory loan practices were often concentrated into areas where Blacks and Hispanics were concentrated.

Finally, the film does a wonderful job at the broad strokes of this history but it misses how differently this played out across the country.  Most of what we know or understand about home ownership and racial segregation relies on what occurred in northeastern and midwest cities or cities like Baltimore that are near south.  These issues played themselves out nationwide, affecting southern and western cities as well.
In the film, there is a segment called "Slum Clearance" (embed above for the blog readers…) – what were your thoughts on this segment?  Additionally, as an American with lineage ties to American Chattel Slavery (please correct me if I'm wrong…) did watching the decimation of the slums invoke any personal feelings that you want to share?

There are many personal feelings. While I never lived in a high rise, I knew of the neighborhoods where these were populated and did what many others did, and dismissed them as places that were meaningful to the people who lived them.  However, by seeing these only as "bad neighborhoods" or undesirable places to be, the film and the narration reveals that this perspective continues the awful work that was started when these places were built – creating homes that were designed to not be taken care of and then destroying them.  What we all missed, and I mean those of us who see the "projects" as just that is the role of institutions that turned a blind eye, while showering other places with the advantages.
.
.
I want to take this time to thank Jenifer Bratter for her keen and unique insight on this film. If you are exploring the foundations of housing discrimination and how the meaning of home-ownership has taken a very drastic metamorphosis from the soul crushing discrimination served up with the GI Bill to the Housing Market Crash, then this film will serve well in your research. 
#HoustonCinemaArtsFestival #Owned #TaleOfTwoAmericas #Perspective #Demography #Race #Family #HousingDiscrimination #GIBill #HCAF #Houston #Inequality #BlackAmerican #Racism #HomeOwnership #Recession #RedLining #WhiteFlight #MommyFab #EfabulousHB #MicroBlogger #Over40Blogger #AmericanHistory #Documentary #GiorgioAngelini